We make vintage-inspired lingerie for the everyday girl in the streets who's a vixen underneath.
Dream and Drive is singlehandedly changing the direction of handcrafted lingerie in Australia for the better. By challenging industry clichés, redefining risqué, and embracing inclusivity, we've created an unapologetically confident and ethical fashion brand that celebrates the natural curves of everybody - and every body.
Dream & Drive Lingerie is more than a label - it's a labour of love
Born out of a fascination with old-world glamour and boudoir-inspired pin-ups of the golden era, our vintage-inspired lingerie is handcrafted for today's modern woman.
Mindfully stitched with the intention to make the wearer feel like a goddess, no matter what she is - or isn't - wearing, every Dream & Drive piece is a unique celebration of feminine silhouettes, sheer sensuality, delicate details, and playful undertones.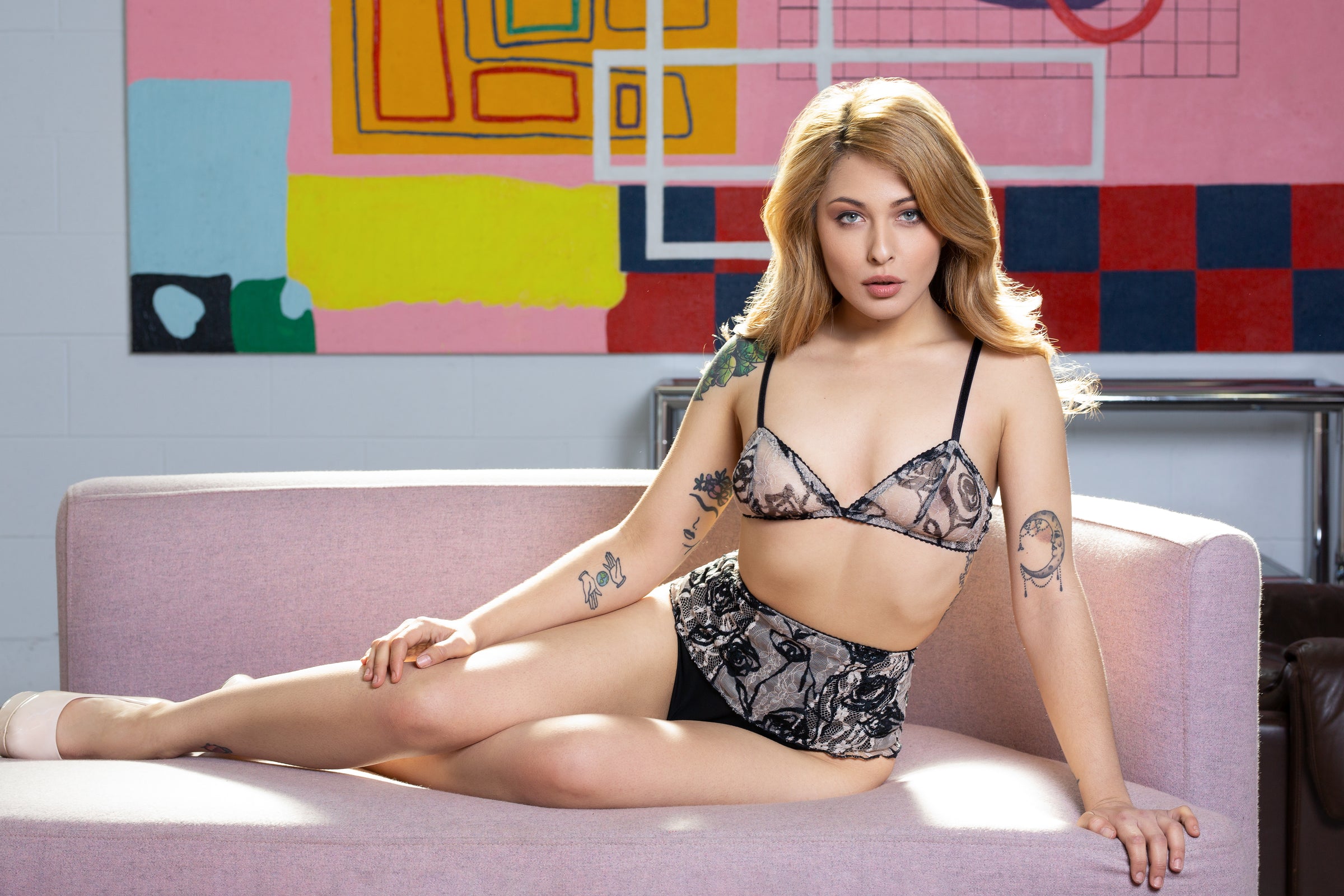 Sure, you can dress to impress the world...
But it's much more fun when you choose to undress to impress yourself...
Meet the woman behind the wheel
Dream & Drive was founded in 2015 by original lingerie lover and fashion school graduate, Carly Morrison.
After graduating with her diploma in Adelaide and being inspired by the intricate beauty of intimates, Carly studied lingerie design and pattern-making in the heart of Milan, home to some of the world's best ateliers.
Upon arriving home, Carly was inspired by her studies to create a new lingerie line that fused old-world fashion design with sustainable practices better suited to the modern world. More importantly, she wanted to create lingerie that celebrated the female form, following and enhancing a woman's natural contours. Think: soft cup bras, bralettes and knickers that are comfortable, playful, seductive, and fit just right.
Every single order is ethically handcrafted with painstaking attention to detail in Dream & Drive's small atelier in the heart of Adelaide. With inclusivity and body positivity at the heart of her brand, Carly invites all women to embrace the notion that sexy is a state of mind, not a particular body shape or size – and to be fearless in the pursuit of what makes them feel good.
| COMFORT WITHOUT COMPROMISING STYLE |

Ethically made & mindfully stitched in Adelaide.

Inclusive sizing from XS to 3XL and 8A to 18G
Responsibly sourced lace & mesh fabrics
Bespoke custom orders for all body shapes & types

Free express shipping for orders over $250

Proud to support the sex worker community